Auralite Crystals all come from the same small mine located north of Thunder Bay Ontario. The name "Auralite" was given to this stone because it is found so north that you can see the Aurora Borealis from this location and all the colours of the Aurora can all be found in this special crystal. This makes these species of quartz so rare, you can find the colours from purple, green, orange, red, black, brown and sometimes even blue! The difference between the specimens are quite amazing being all the same crystal from the same location. The different species is determined by the amount of Meteor metal and depth the crystal was found. The purest crystal is the Angel Auralite which has the least amount of this metal and looks like a clean phantom amethyst. Where the Cosmic Auralite has a black tip with gold and silver spots on it. The Metauralite crystal has a dark metal top from brown to black and the Auralite 23 has the classic Red metal top. This crystal is also extremely ancient being formed around 2 Billion years ago.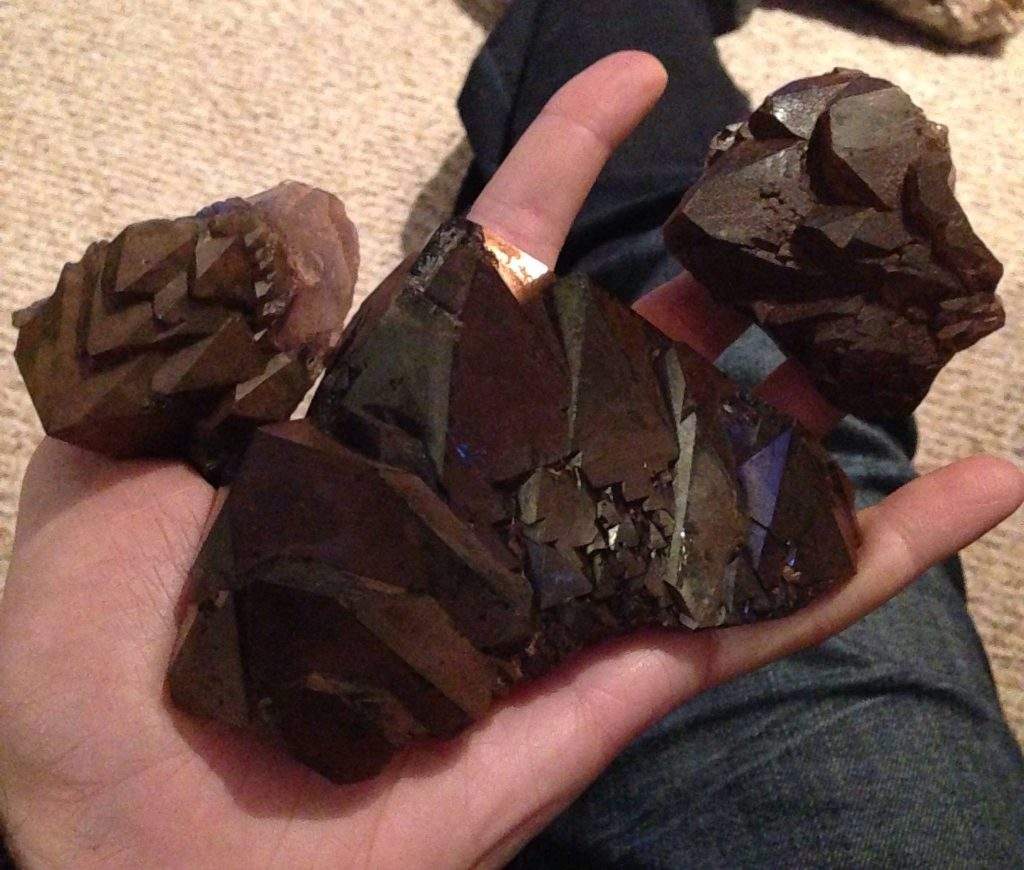 "The Crystal Sun is releasing a series of crystals that has never been on the market before. They will be called "Metauralite". These specimens are extremely rare and special. They are a combination of Auralite 23 but with meteorite metals that changed the mass and colour. They are almost the perfect balance between crystal and metal. They almost look like they have been grown in fire under extreme conditions. In fact this crystal captured the sudbury meteorite that changed the face of this planet 1.8 billon years ago."

There are 23 minerals in its matrix, which includes:
Titanite, Cacoxenite, Lepidocrosite, Ajoite, Hematite, Magnetite, Pyrite, Goethite, Pyrolusite, Gold, Silver, Platinum, Nickel, Copper, Iron, Limonite, Sphalerite, Covellite, Chalcopyrite, Gialite, Epidote, Bornite and Rutile.
Energy Healing Method using Auralite Crystals: 
There are two main types of Auralite Crystals.
1 – I call a "SCEPTRE" (which is a long crystal with a point)
2 – I call a "CROWN" (this is a generator crystal with a flat bottom)